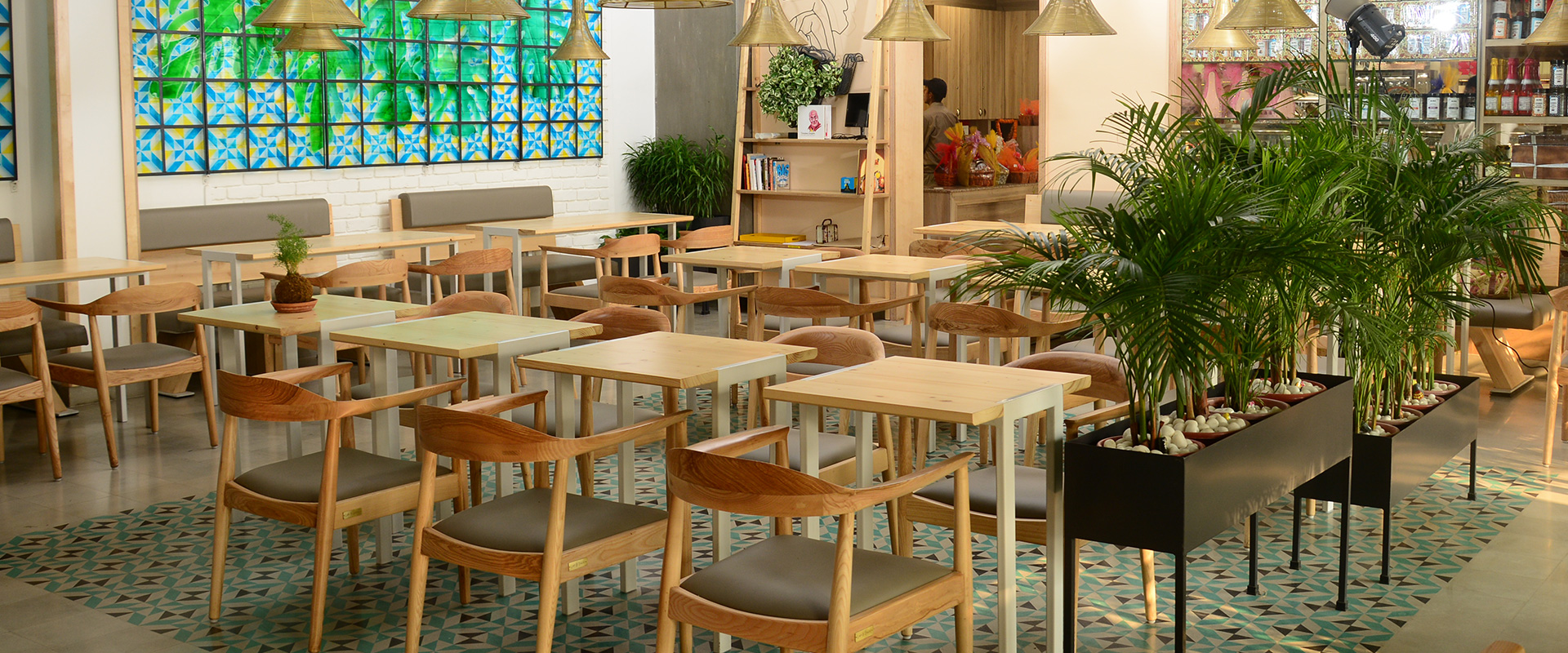 Alma is a conscious effort to bring greens in the environs of an indoor cafe setting.  It's born out of necessity to bridge the ever parting bond of humans and nature. An "experiment to experience" our beliefs and value system. The intense desire to make it a reality attracted a unique set of minds and believers on this journey.
Founded by Gaurav and Bogusia Dhingra, with a love for fresh and nourishing food, Alma Bakery and Café is based on the tenet of 'Soil to Soul'. It is envisioned as a green getaway in the bustling hub of Noida, Delhi and designed by Saral Methodised Ideas, with every wall and even the ceiling covered in gorgeous green installations. The furniture brief for the space was modern and airy silhouettes in ash wood and pine for their golden oak-like colour and durability, mixed with jet black granite and metal work for contrast.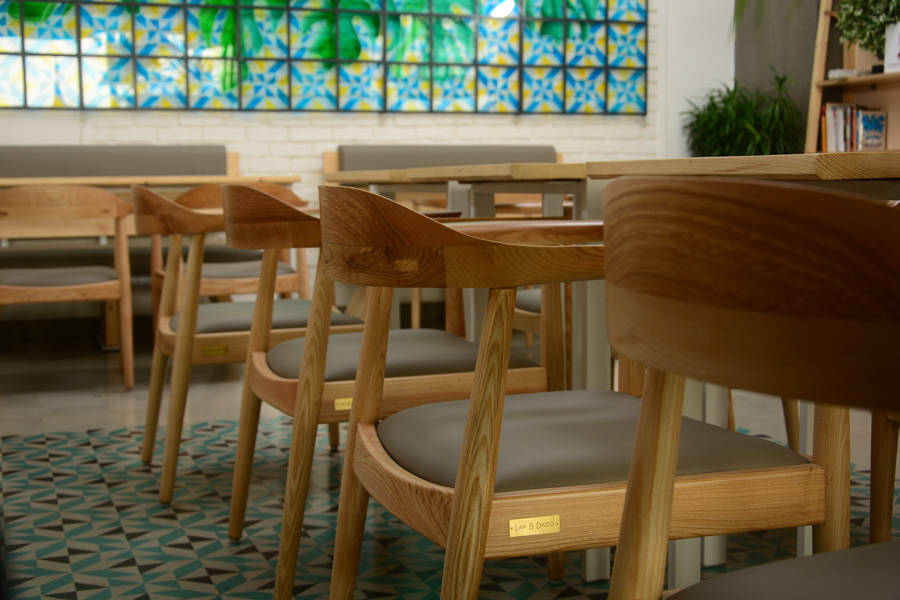 Kennedy style café chairs in ashwood upholstered in grey faux leather.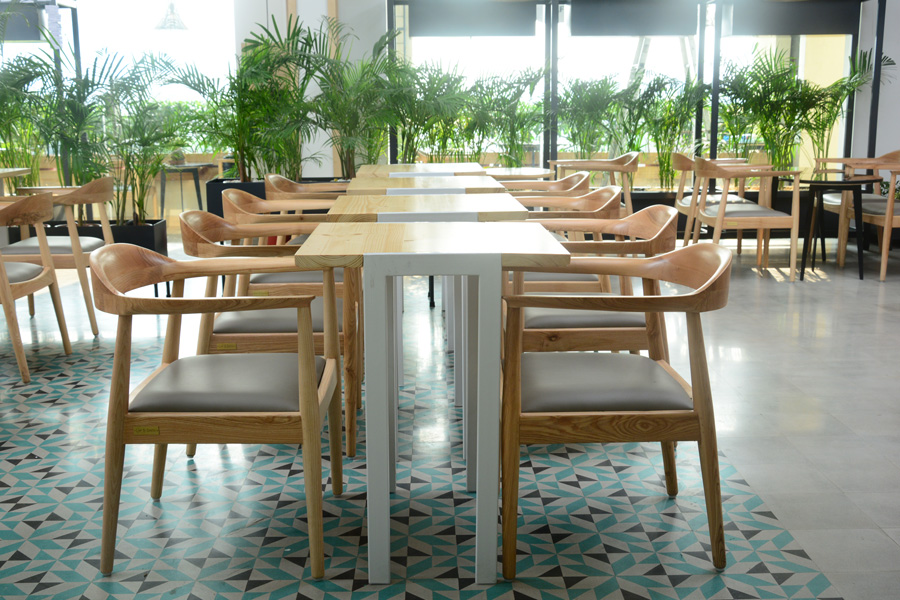 Pine café tabletops with sleek minimal white metal legs.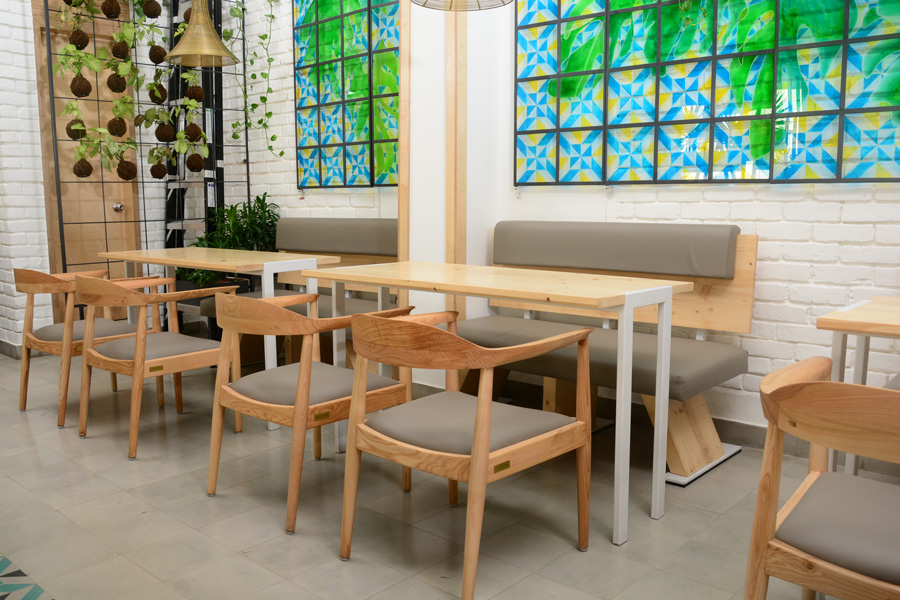 Café banquet seating constructed in pine wood with a metal frame and legs for durability and upholstered in grey faux leather.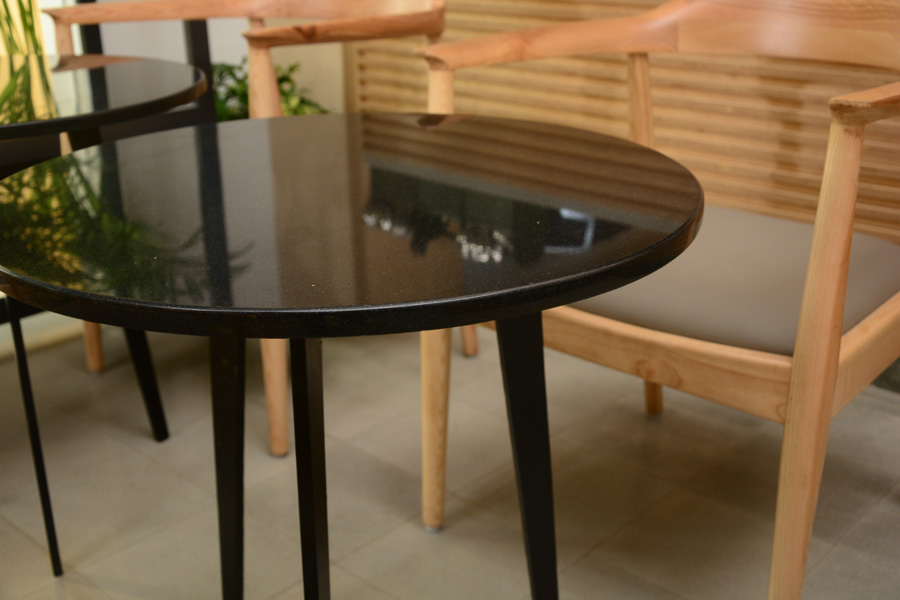 Jet black granite outdoor café tables with sleek metal legs.