French for 'dishes' or 'plates', Plats by Hanisha Singh and Jamshed Bhote is situated in Malviya Nagar, New Delhi and brings a contemporary dining experience. Showcasing honest plates of food which are refined yet comforting, familiar yet creative.
When it came the design of the furniture, the culinary duo was very clear about the look. Clean, simple lines which lend a modern yet snug appeal to create a space that envelops you in it's warmth. The material of choice was teak for its elegance, durability and toasty golden colour. All the furniture and accents were custom made.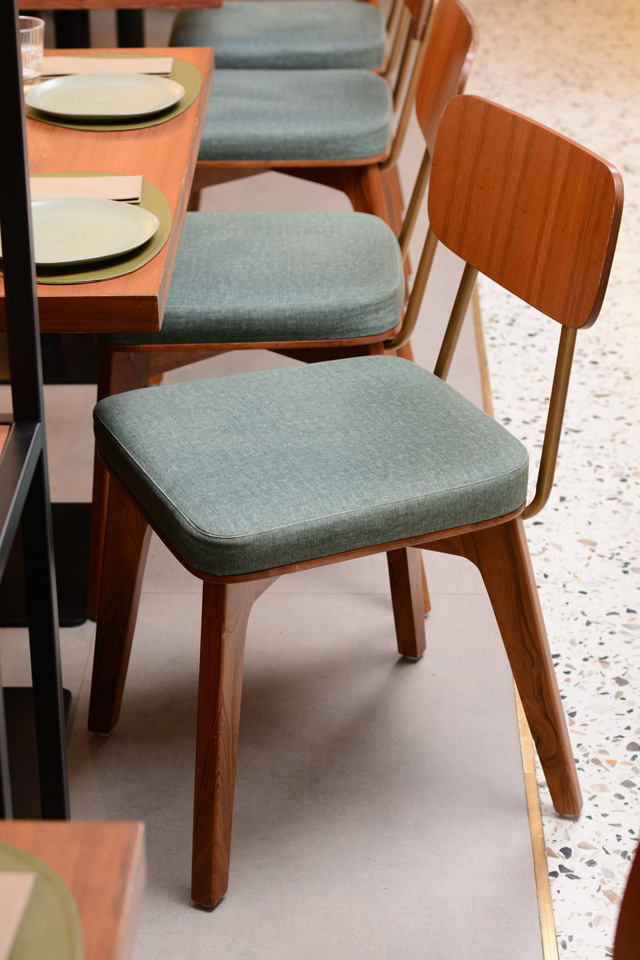 Mid century modern chairs with solid teak wood legs, upholstered seats, brass powder coated steel frame and curved teak veneer backs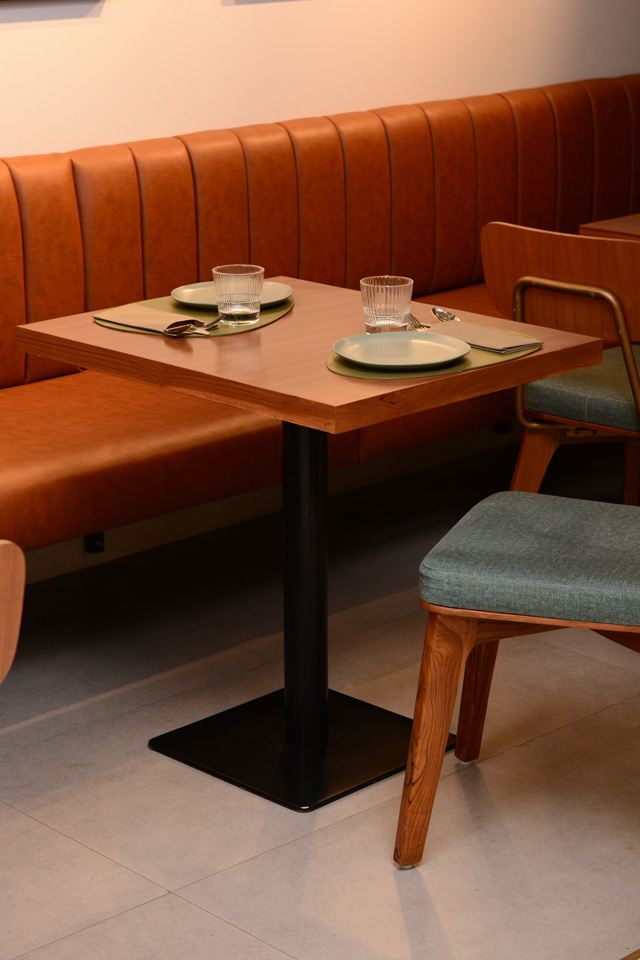 Minimal teak veneer café tables with a center stand metal table base.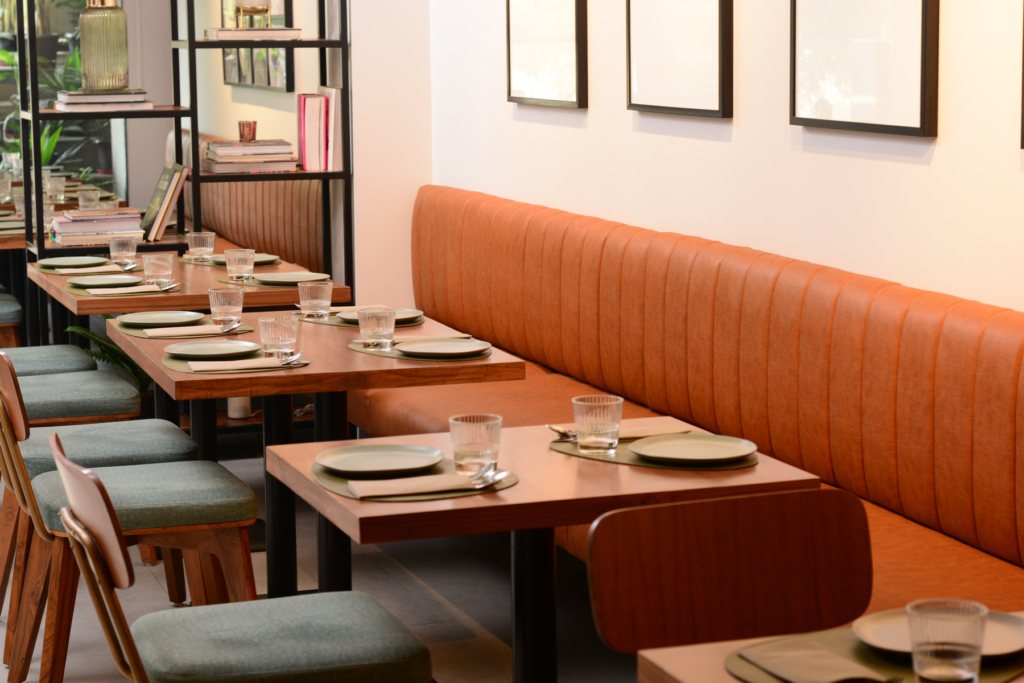 Upholstered banquet seating with a plush tufted back, resting on a wall-mounted steel frame.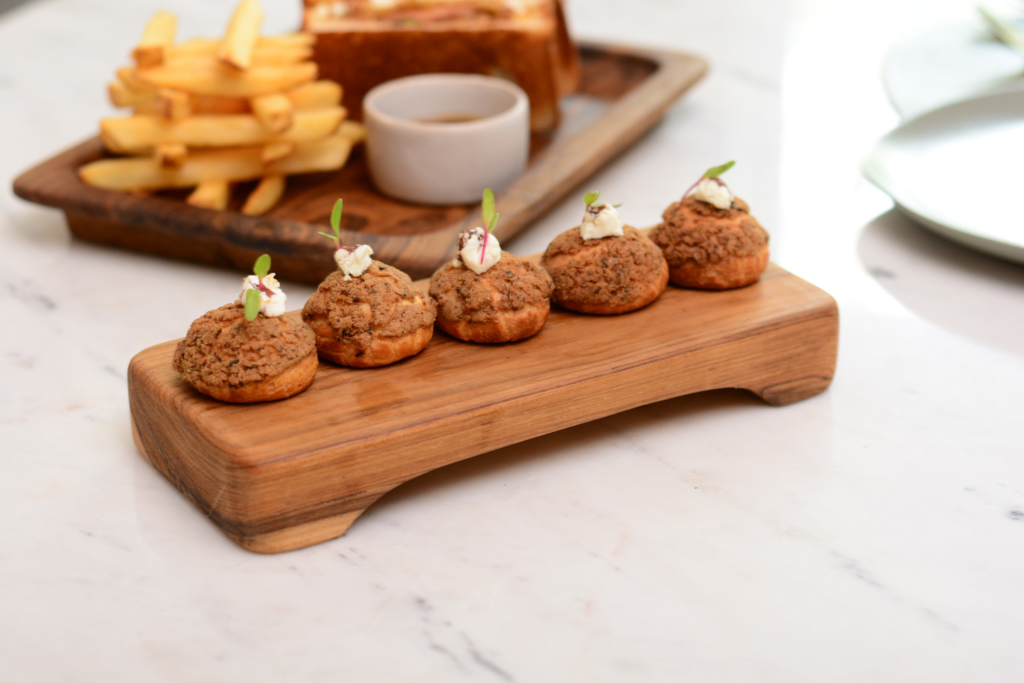 Hand carved solid teakwood platters and trays.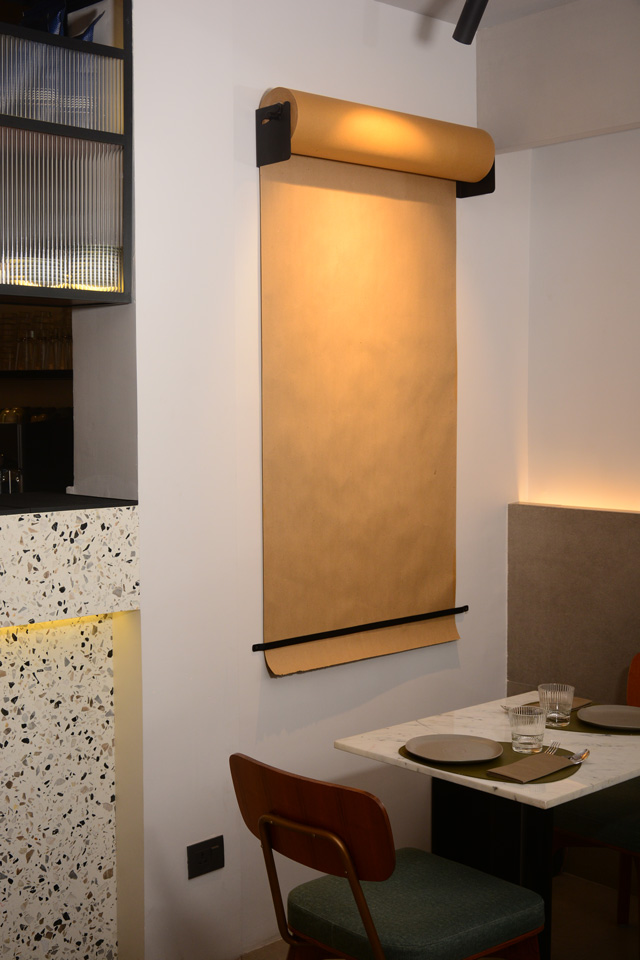 Steel frame and mechanism for studio roller/ craft paper roller.